Katie Lynne is proud to be offering services using Monat Hair and Skin care products.
Why become a VIP customer with me?
On top of your 15% discount on all products, free shipping over $110, access to flash sales and your own login in access....  I provide a one of a kind experience for my VIP customers!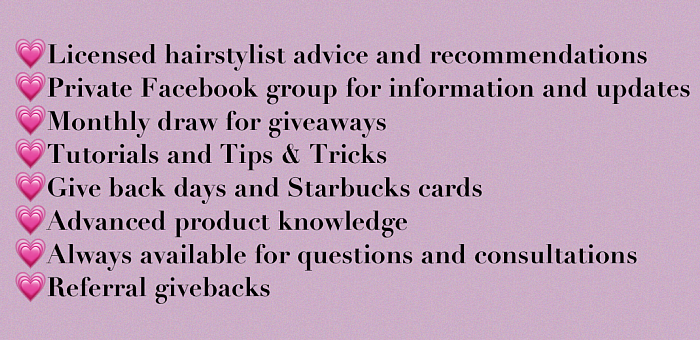 🌱Vegan
🌱Naturally Based
🌱Non Toxic
🌱Leaping Bunny Certified
🌱Paraben Free
🌱Silicone Free
🌱 Free from harmful colours and fragrances
🌱30 Day Money back Guarantee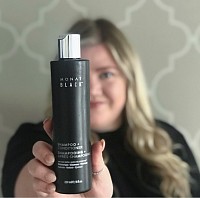 Interested in making a little extra income?
Joining Monat has been one of the best choices I have ever made! I have a whole new group of supportive, like-minded, team members who help to cheer me on, offer advice and celebrate my wins with me. They have turned into great friends and mentors as well. Our team is always there for one another and it feels amazing to be a part of it! Oh Ya! On top of that, Monat has an amazing compensation plan. Whether you want to focus on sales, or build your team, Monat gives you the flexibility with no monthly sales quotas. 
As an entrepreneur I work by myself most of the time and having this team behind me has given me a sense of community I can't get from a one woman show.
☑️ Don't know where to start? Neither did I?
☑️ Don't know much about hair? That's where I come in (licensed hair stylist)
☑️ Not sure who would buy? You'd be surprised! 
☑️ Afraid too many people are selling it? Imagine how many more there will be in 5 years and where you'll be if you start now.
☑️ Scared of what people will think? Your true friends and family will always support you
☑️ Still unsure? If you don't take chances in life you'll always wonder what if
☑️ Never owned a business before? Well, Monat makes it easy with their resources and with me on your team (who has successfully run multiple businesses) you'll have all the help you'll need!
☑️ Still on the fence? There is a 30 day money back guarantee
As an MP you will also get:
💗 30% off real pricing
💗 Free shipping on orders over $90
💗 Your own website and link for yourself and sales
💗 Incentives for cash bonuses, trips and products
💗 5 pays a month! (Every Friday and the 15th of the month)
💗 Mentorship from some of the top leaders in the company