About Katie Lynne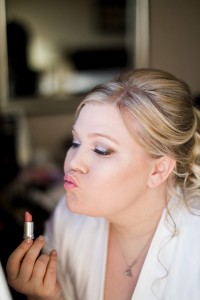 About me!
Here's a funny story...
I originally went to school for Architecture! 
After completing my studies (which I did enjoy), I got into the serving industry working at a variety of restaurants. I loved serving people. After about a year out of school I finally decided to pursue my field of architecture. It was not fun sitting at a desk all day; I didn't love the work and the industry was hard for me to get excited about. I explored a few other options and just couldn't find my calling in the world of buildings and design. It wasn't until my friend was getting married that I realized how much I've always loved doing hair.
She had hired a stylist for her day and I was hesitating on getting my hair done as I've always enjoyed doing my own. The more I thought about it I remembered all the times my friends and I would hang out and I would always be doing their hair and makeup. This was an ongoing thing from semi-formal dances, sleepovers and even a few proms. I would do my sister's friend's hair and makeup before they went out on Saturday nights (and now they are my brides!)
With this idea in my head, my mother bought me a long hair mannequin. I created a few updos and posted them on my Instagram account. The response was amazing! Within a few short weeks I had a website, Facebook page and business card. I hosted hair parties and practiced on all my friends to build a portfolio. Within no time I had weddings booked.
All the while I was still working at my full time job...
Two years later I took the plunge! I was at my full time job and all I could do was think about hair. I walked away from my job and found a way to get myself into hair school - 11 months later I graduated at the top of my class. I had truly found my passion and I could not have done it without the support of my mom. 
I am now as happy as could be, offering all hair and makeup services and doing something I love every day of the week and not just on weekends. I love working for myself and could not imagine ever sitting behind a desk again. I am lucky to be a part of so many weddings each year, and I look forward to continuing to expand my education and skills in this amazing industry!
 And this is just the beginning...
A few of my favourite things...
- Fuzzy peaches - Pink lipstick - Taking selfies with my puppy -
- Camping - Makeup (Obvi!) - Dancing - Glitter - Family dinners -
- Christmas - Weddings - The smell of hairspray -
- Snow - Candles - Sleep -